| | |
| --- | --- |
| Posted by wgaffney@unisonglasgowclyde.com on July 27, 2018 at 10:45 AM | |
In July 2018 the NHS turns 70, and UNISON celebrates our 25th Birthday.
To Celebrate, parties and events were held across NHS GGC. Some events were held in the community and there are lots of photos of the vents on our instagram and facebook pages.
The NHS remains our most popular national institution – the thing that makes us most proud of our country. And it continues to come top when comparing it to healthcare systems which exist in other countries, for both fairness and efficiency. But we can never afford to take our NHS for granted.
Years of government under-investment have been accompanied by repeated attempts to break up and privatise NHS services. Our members work tirelessly every day to ensure that patients continue to receive the best care possible. But healthcare staff are also at the sharp end of cuts, experiencing unprecedented levels of stress and pressure in the workplace.
UNISON recognises that we need to continue to campaign to protect and defend our NHS. However, we also think it's important to celebrate its achievements and everything it stands for.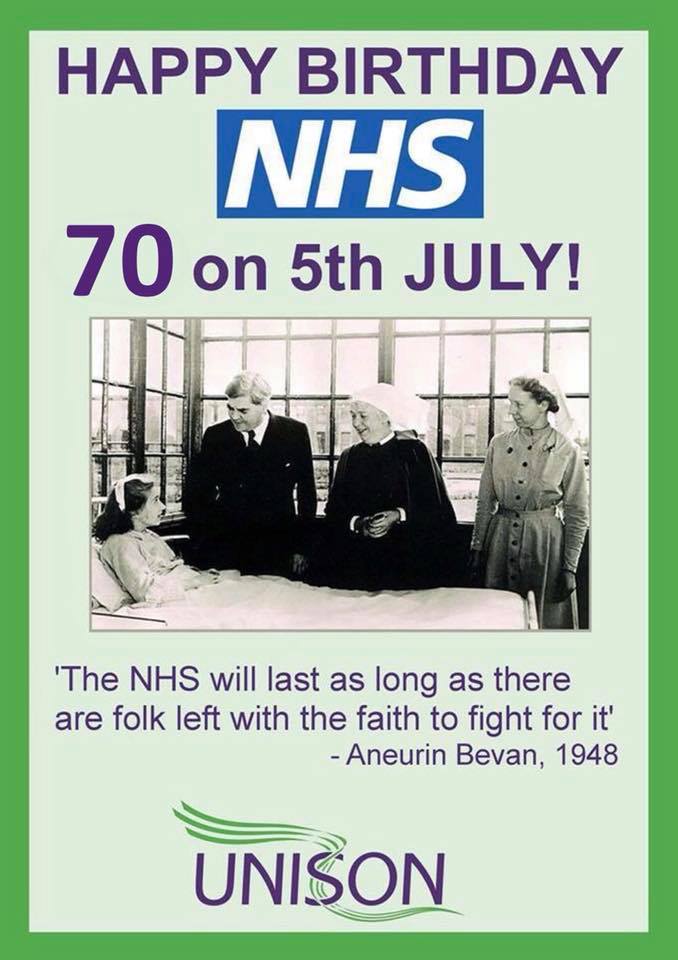 Click on the link below to go to our instagram page to see photos of our events